STEP 1: MAKE SURE YOU HAVE ACCESS TO BOTH KHAN ACADEMY AND THE JAMA'AT TALEEM PORTAL
Sign up for Khan Academy here:
Create a Khan Academy Account separately for each student. If you already have an account, please make sure your child has set up their profile in the Jama'at Taleem Portal and proceed to the instructions below.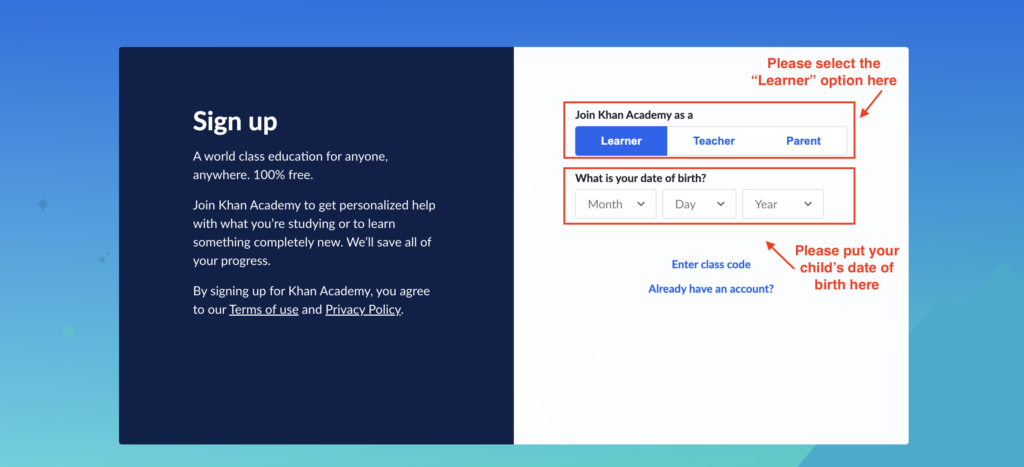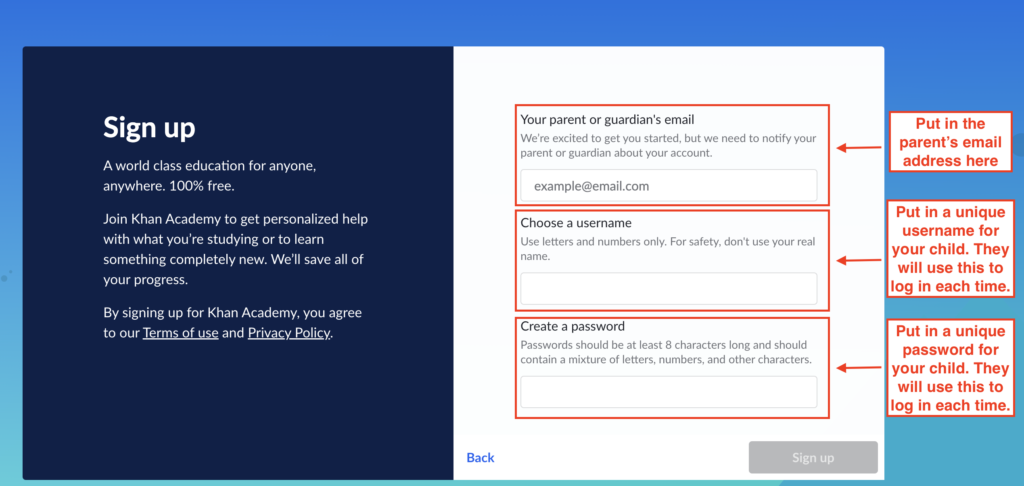 Sign up for the Taleem Portal here:
To sign up for the National Taleem Portal, please use the following link to request a username. You should submit the username request on behalf of your child, meaning that you should input their Jama'at member code when requesting a username. If you need access to your child's member code, your local Finance Department can help provide this information.
STEP 2: SIGN UP FOR YOUR 2023-24 GRADE COURSE ON KHAN ACADEMY 
Go to khanacademy.org/coaches and add your K-8 math challenge class by entering the code under "join a class" specific to the grade you will be in 2023-2024. The list of class codes is shown below.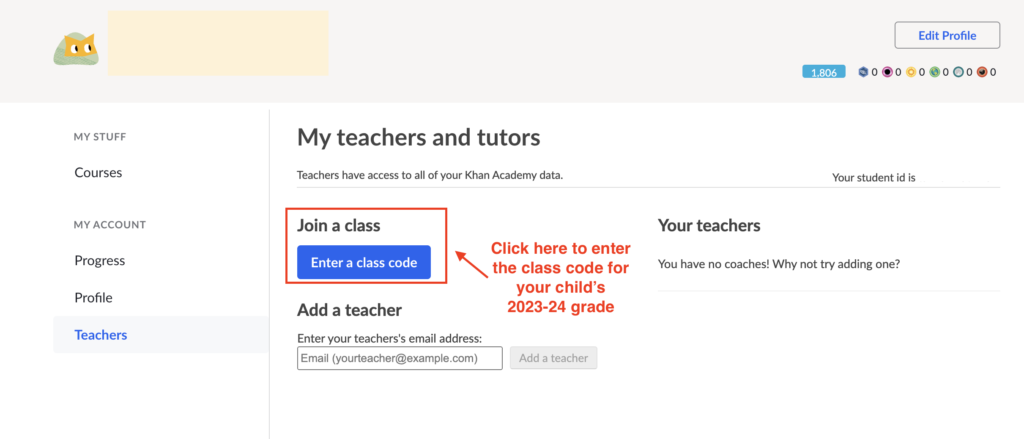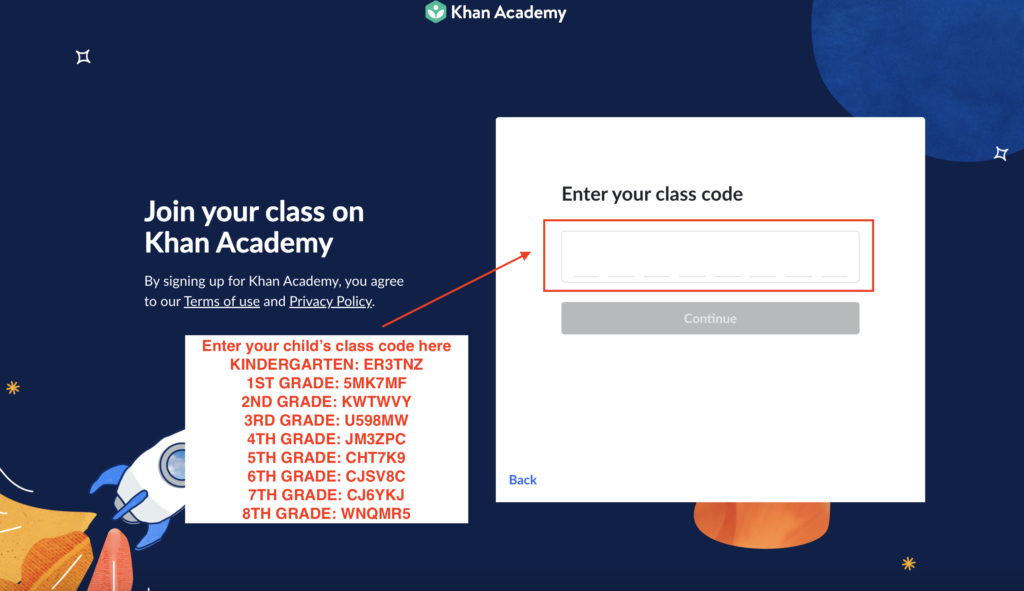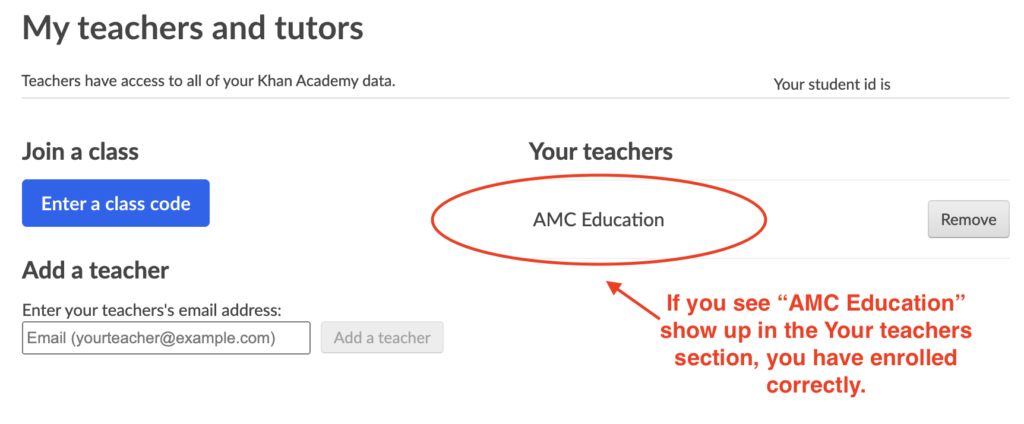 STEP 3: UPDATE YOUR JAMA'AT TALEEM PORTAL WITH KHAN ACADEMY INFO
Update your Taleem Portal Profile with your Khan Academy information
Log into the Taleem Portal. Once logged in, click on the profile section (fourth option from the left on the top row). Please make sure information is accurate in the profile section and be sure to add your Khan Academy Username and your Khan Academy Grade.  Please select the grade your child will be in the 2023-24 school year.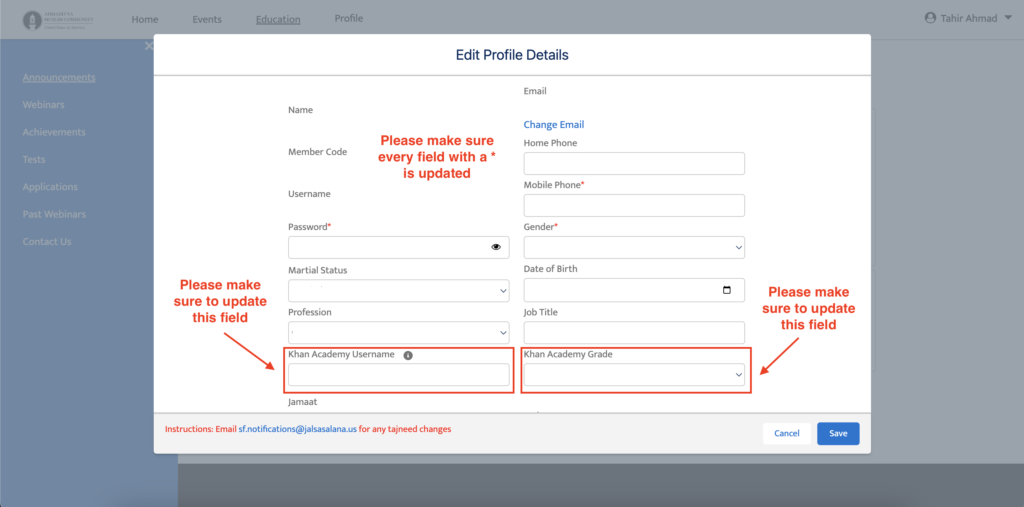 STEP 4: BEGIN YOUR KHAN ACADEMY COURSE WORK
You are now ready to start learning! Go back to Khan Academy. Click on "Courses" in the top left corner and under "Math by grade" select the grade that you are going into next year (i.e. 2023-2024) and start earning points. Links to every grades course can be found here.
Further information about the challenge including prizes can be found here.